Your favourite boardgames store and entertainment café in Cape Town !
Café & Store
✔ Wide range of DEMO Games
✔ Free to play
✔ Great coffee and light meals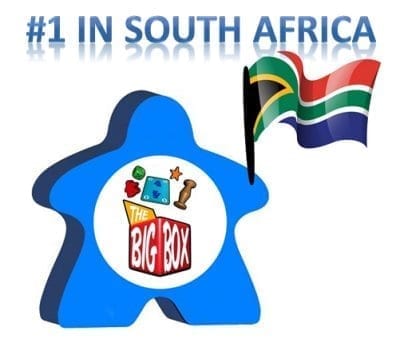 Online Shop
✔ Quick and Easy Delivery anywhere in SA
✔ 2 Week money-back guarantee 
✔ Personal Customer Support
Scroll down and discover our games selection !
KICKSTARTER GAMES
Get the latest and coolest Kickstarter games hot off the press. We are proud to bring these new games in South Africa, and we offer you the opportunity  to put your name on the pre-order list.
For most of these games, quantities are limited, so don't miss it and order your copy today…Your new game will be dispatched to you as soon as we receive stock (estimated 2nd quarter 2018)
WHAT OUR CUSTOMERS HAVE TO SAY :
I ordered my finger golf in a bit of a panic yesterday, 3 days before xmas! I received it in less than 18 hours later up here in Gauteng. Good job guys and thanks. Merry Christmas!
Elster Vermeulen
This place is magical, tucked away close to Company Gardens in town. Great place to sit and behave like children playing board games and eating crepes. So much fun!
Jonathan Brink
we do not stop playing because we grow old; we grow old because we stop playing…