The wait is over – Cards Against South Africa is here!
Cards Against South Africa is a fantastic parody card game, inspired by games such as Apples to Apples, Cards Against Humanity or even Blanc Manger Coco… The main goal of this game is to have fun and share happiness with your best friends. Nothing less than that !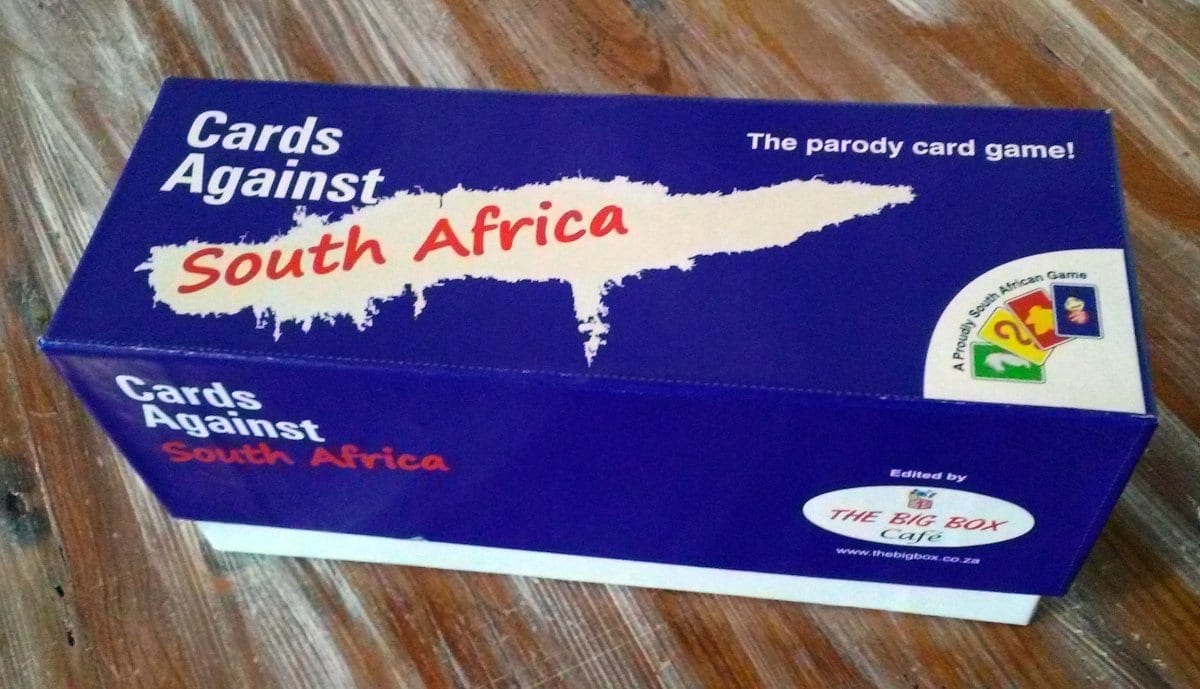 With all the gloom and prophets of doom, it's time for a lighter take on our beautiful country with Cards Against South Africa.
Start the game with 8, 10 or 12 white cards in your hands (it's up to you).
One player around the table starts by reading a black card. Then, everyone else answers with one white card, face down on the table. The black card's reader then shuffles all the answer cards and start to read all of them…
Please laugh now, it's FREE !!!
This parody game is sure to tickle your funny bone and provide happiness and fun to share with your best friends. Cards Against South Africa is produced exclusively by The Big Box Café and will be exclusively available through us.
To secure yours, pre-order NOW and save 33% as well ! 
Would you like to own this exclusive game?
CARDS AGAINST SOUTH AFRICA is available for pre-order at a discounted price of
R495 (SAVE 33%) for a Limited Time Only.